Content
Movement
Incorporating Enerchi Yoga Flow for support, strength and suppleness 
Aspects of Qi Gong and Tai Chi for co-ordination, energy and balance
Some inspiration from Martial Arts (non-contact) for artistry, cardio and stamina 
Freestyle movements to improve intuition, creativity, flow and expression
Mindful Mediative relaxation for the mind and body to reduce stress and just be
Examples….
– Warm up exercises and Chi Kung (Qi) movements
Examples….
– Balance, strength and agility exercises
Examples…
– Flowing movements to aid Chi, fluidity and creativity
Examples
Flexibility and mobility exercises to aid suppleness and movement. Most of the stretching will be less demanding than the example and can be tailored for you….
Examples
Flowing Freestyle – 1
– Intuitive, mindful flowing movements….
Examples
Flowing Freestyle – 2
More videos coming soon on instragram!
---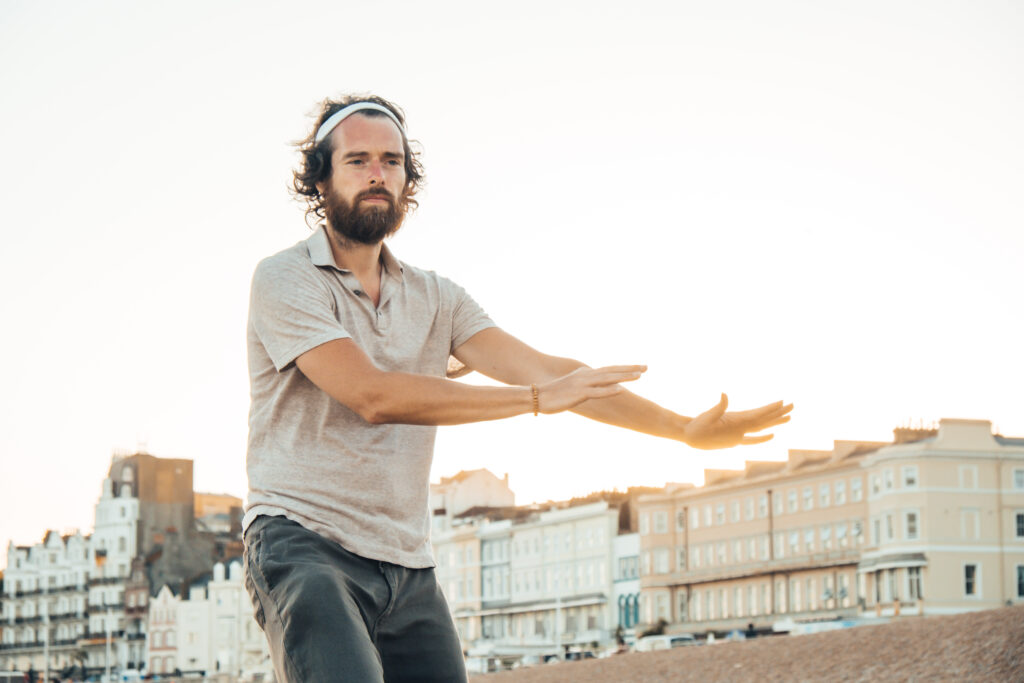 Breath – Flow – Be
Music
At various stages of the workshop there will be a selected backdrop of music which will be in sync with the various movements in order to aid motivation and provide inspiration as you engage in the experience.
So expect ambient, earthy and atmospheric sounds for the warm up as well as the relaxation aspects of the session. For the cardio sections expect uplifting and melodic electronic music with an organic warmth and feeling. Also for the flowing and freestyle aspects there will be added ethereal sounds from the lovely tank drum that reverberates around the room to provide a sense of calm and artistry.
Music Example…..