Workshops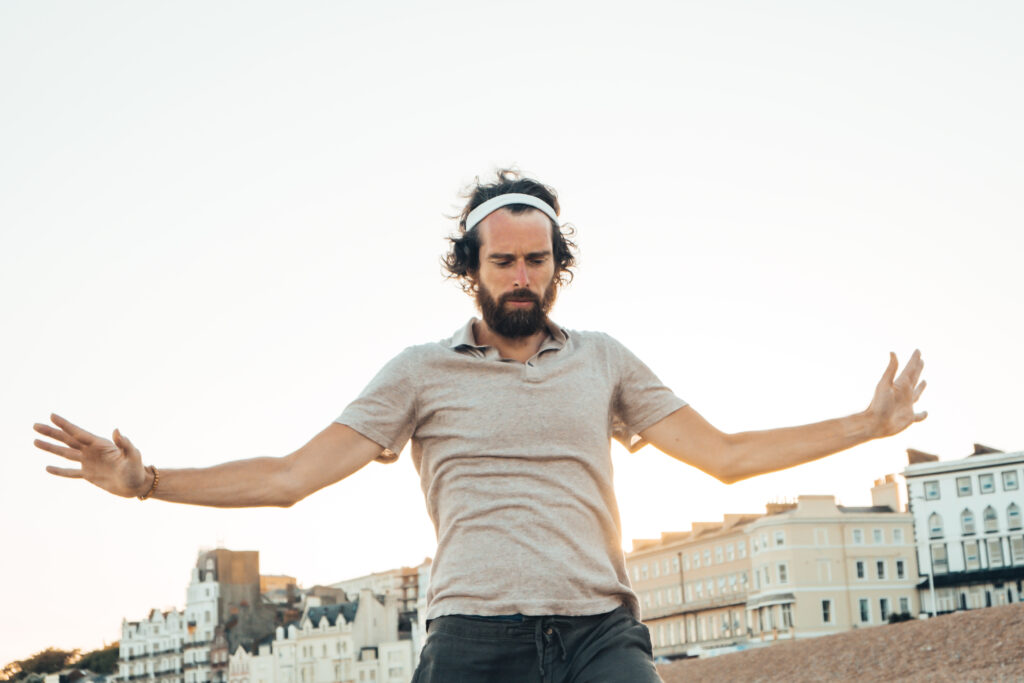 A monthly 90 minute Movement and Enerchi Workshop at the following venues;
Beehive Healthcare – Health and Wellbeing Centre in Chester
Saturday 11am-12.30pm – 10th June & 8th July
£12.50 in advance / £15 on the day
Places will be limited so to book your place and make a payment email; lee@broad-minded.com
Review – Peter Bligh
The free style movements at the beginning was a brilliant way to open the workshop.The workshop helped me to become more conscious of where I hold tension in my body. After the workshop I found my toes gripping the ground a lot more as I walked along and a general improvement of my balance.
A thoroughly enjoyable and worthwhile workshop which I would highly recommend.
When's the next one?
Staff Sessions
We will also be providing bespoke exercise and wellness sessions for staff that involve a more in depth and tailored experience in order to enable longer lasting benefits for health and overall wellness. Sessions range from 1 hour to 2 hours and can also be delivered weekly, monthly etc.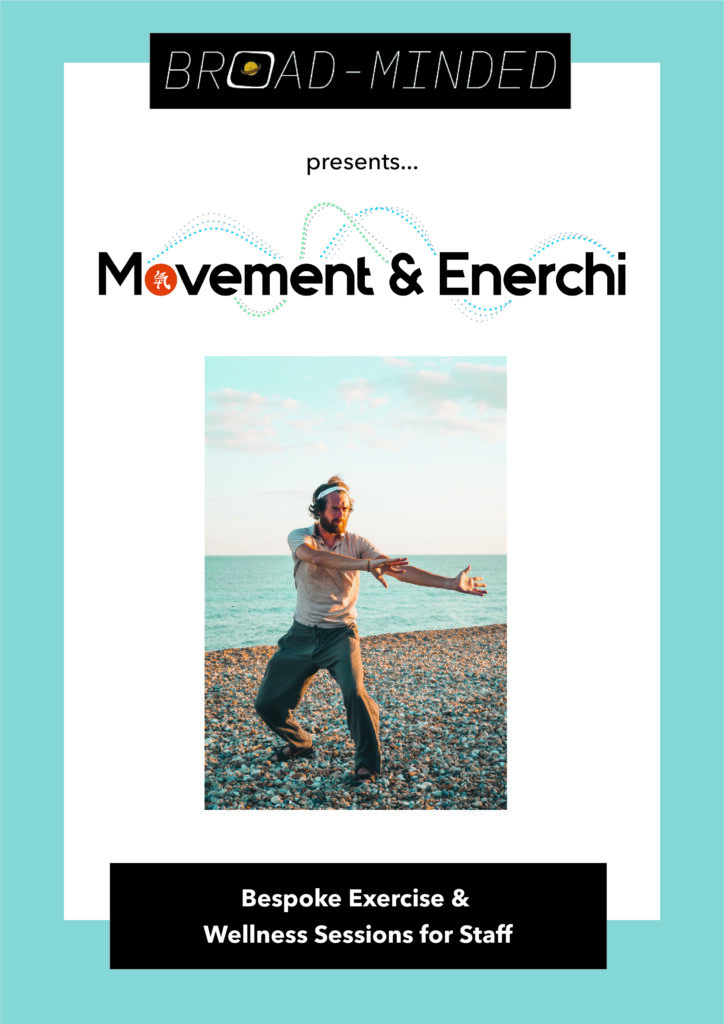 Charities / 3rd sector / Education
Corporate
Young people
We can also incorporate Movement and Enerchi into broad-minded's "Holding the Space" sessions and courses which also involve coaching, mindfulness, sound healing, music for relaxation and meditation to enable a fully holistic package for development and wellness.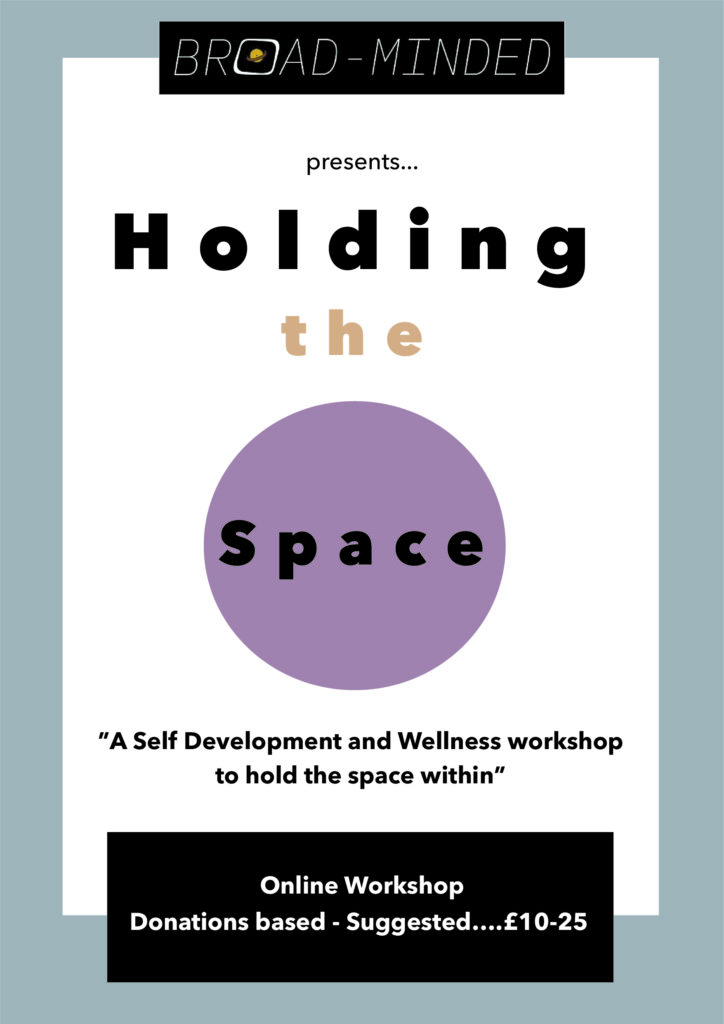 If you would like to sign up for Broad-minded's "Holding the Space" online workshop or an in person workshop at Chester then please email lee@broad-minded.com. Dates will be up in due course….
For more information email lee@broad-minded.com